Dunlop GT501 / GT502 Tyres Available in Poole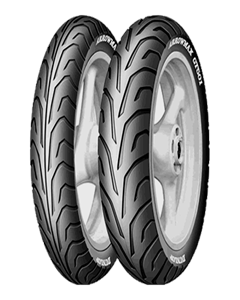 GT501 / GT502
The V-rated GT501 features bias-ply and bias-belted construction and incorporates a radial-style tread pattern for contemporary styling and a larger footprint.
An optimized profile creates a larger contact patch for enhanced cornering confidence and smooth side-to-side transitions.
Increased tread-to-void ratio helps deliver superior grip in dry conditions and a high level of grip in wet weather.
Deep center-tread depth provides improved wear characteristics and enhanced water clearance.
Rear compound enhances wear resistance and grip.
Additional sizes in H speed rating for models like the Honda CRF230M, Kawasaki Ninja 250R, Kawasaki KLX250SF, Kawasaki Ninja 500R and Suzuki GS500F models.