Bridgestone Battle Wing BW-501/BW-502 Tyres Available in Poole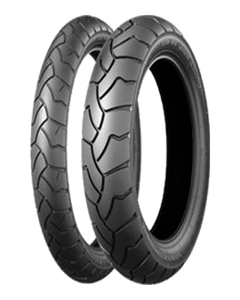 Battle Wing BW-501/BW-502
BATTLE WING BW501/502 tires are designed for growing number of committed adventure bikers looking for maximum sensation without sacrificing durability, stability, and all-weather grip.
TECHNICAL FEATURES
Rugged off-road looks with sportier on-road performance. Incorporating the latest Bridgestone technology for adventure sport bikes.
All-weather grip has been improved by center crossing diagonal grooves for both front and rear.
The new profile and a series of angled base provide better, more sporty handling and contact feel with the road.