Bridgestone Battlax BT46 Tyres Available in Poole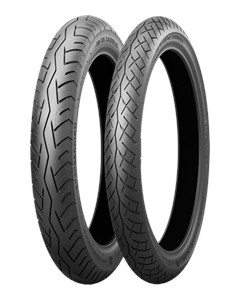 Battlax BT46
The Battlax BT46 is set to replace the iconic Battlax BT-45. Since its introduction 22 years ago, the Battlax BT-45 has been the go-to tire for touring. Now, Bridgestone has upgraded this design with modern technology.
Wet performance has been upgraded from the BT-45,with no impact on the predecessor's wellknown dry handling performance and wear resistance.
Recommended for:
●Riders who want to enjoy all around riding, over a wide range from town use to long touring and winding roads.